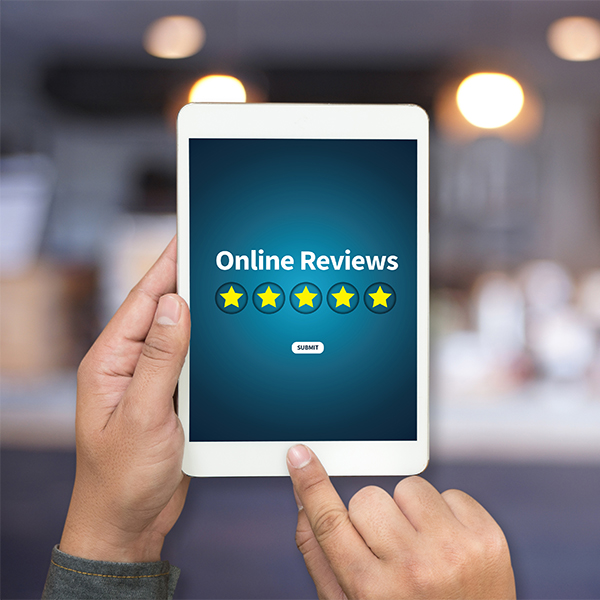 At Davis Mechanical Corp we strive for 100% satisfaction in everything we do. We value your opinion and invite you to tell us and others about your experience with us. Please take a few moments to tell us what you think by leaving us a review here on our website or on any of these popular review sites or social networks.
Read what other customers have said about us.

All trademarks or brands on this page are registered by their respective owner and are not affiliated with our company, nor do they endorse or sponsor our products or services.
Reviews of
Davis Mechanical Corp
(Based on 6 rated reviews)
23-Jun-2017
Product or service reviewed: service mini split AC
We had been constantly having faults codes CH21 and CH23 on a mini-split system resulting in the unit shutting down when we needed it most on hot humid days. Prior service companies could not correct the problem but could always sell us a coolant recharge. In the hunt for a new service company Davis Mechanical has a real person answer the phone not a never call you back answering machine. We coordinated a service call date with great results. The technician Patrick was knowledgeable, polite, hardworking and understood the problem from the get go. He gave the exterior condensing unit a thorough cleaning on a hot day in a confined space under a deck were the unit is located. No other service company ever proposed to cleaned the exterior condensing unit. We are now cool and comfortable. We will be rebuilding our house in the next year and will defiantly be putting Davis Mechanical on the bid list for the project.
Eric and the entire team have been so helpful. I was suddenly without heat with a newborn baby and Eric came over within hours to get us up and running. That meant a lot. Their work on our home under renovation was clean and quick and highly professional! Thank you so much!!
My wife and I can't tell you how grateful we are to Eric Davis and his staff at Davis Mechanical! They saved our lives! Here's the reason why. During the blizzard on Dec. 29th 2010, our heating system failed. A few days prior I had checked the system because of inconsistent temperatures. I looked the issue up on line and figured I would go to the local supply place and see if they would sell me a switch! Well the Blizzard hit the next day and my wife and I woke up to a house with a very strange smell and 45 degree temperatures. We called a plumber friend who highly recommended Davis Mechanical. Eric and his team braved the treacherous conditions and arrived in an hour. I just figured it was a switch or something. Eric removed the panels and showed me we had experienced a fire! The gas switch was melted all sorts of wired were burned, the inside panel was scorched! Because of the unexpected failure and the terrible snow we thought we would be days without heat. That wasn't case! Eric and his knowledgeable staff were able to get working the very next day. They removed the system and replaced it with a high efficiency unit. (our gas bill has dropped by 1/3!) Eric also recognized that we had poorly installed duct work. (in certain areas we could not stand up fully) He was right! We never had great heating or cooling. Certain rooms were exceptionally cold or terribly hot. Based on Eric's recommendations we allowed him to correct these issues. Wow! What a change. Not only has our gas bill been reduced by 1/3, but the house is warmer and we can actually stand in the cellar! Eric We can't thank you enough for the fabulous job!
I found Davis Mechanical online…and am so happy I did. Eric was able to come the day after I called and immediately determined the problem and resolved it. He took the time to explain the issues and let me know approximate cost to fix before he set to work. We were cool and refreshed within two hours of his arrival. I used Davis Mechanical again a few months later (for a different issue) as our capacitor failed from age. I would definitely recommend David Mechanical as a knowledgeable and friendly service.
Eric and his crew installed a complete heating and air conditioning system for us. Their craftsmanship is superb. I was concerned about the venting causing me to lose headroom in my basement but they did a great job keeping them out of the way. The hydro-air heating system is comfortable, and the high efficiency air conditioning system has only added $16 a month to my electric bill!
Prompt, friendly, competent service. It was a pleasure doing business with this company and we look forward to working with them again to replace our old air-conditioning system.